Rail system for terrace slabs and wooden planks
The rail system for slabs and wooden planks is becoming more and more popular as a method of installation. Because the possible construction as a frame results in an extremely stable and reliable substructure that impresses with many details.
Whether with or without pedestals – our rail system impresses with simplicity and sophisticated details.
For slabs made of tiles, natural or concrete stones as well as for wood and WPC decking!
Basic elements are
the joists
all transverse and longitudinal fasteners
all elements for carrying the pavement
The pedestals with fixed head are the most favorable option for laying.
To the program of this type of pedestals for the rail system
Pedestals with self-leveling head compensate for a slope or unevenness.
For a quick installation and / or a horizontal terrace surface!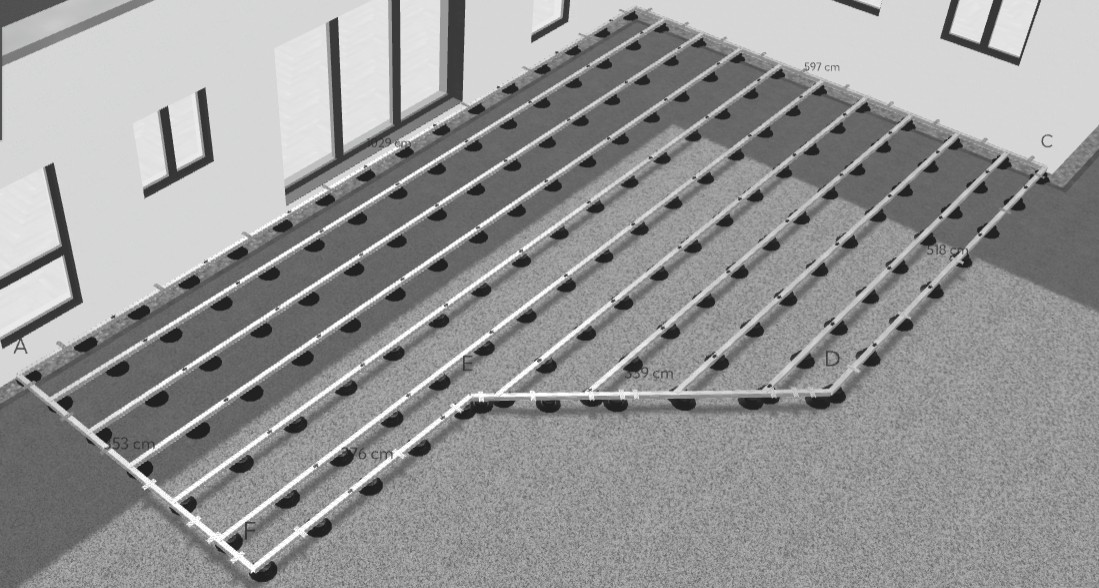 Use our 3D configurator!
There are a number of factors to consider when planning rail systems.
Our configurator supports you here decisively – fast and uncomplicated!
Additional info
The rail system provides an additional laying level, which simplifies the laying of the pavement.
This laying level is decoupled from the pavement. This gives you the opportunity to determine the exact height, slope, etc. of your terrace coverings even before laying with the terrace pavement.
This decoupling from the pavement is the guarantee for a higher accuracy and a significantly lower error probability!
The components of the rail system
The rail system always consists of the following categories.
The basic components determine the actual supporting frame.
These consist of the basic profiles, as well as the extension and corner elements. In addition, special elements are then included to carry the pavement.
With these basic components, you can, if you wish, build an extremely stable frame that is ready for carrying the pavement on the top.
The pedestals
In 95% of cases, pedestals are placed under the rail system to bring the base construction to the correct height level.
Pedestals with a fixed head are the cheapest option, but they require more work.
Pedestals with self-leveling head, on the other hand, are more expensive; the laying speed, on the other hand, is much higher!
Rail system for terrace slabs and wooden planks – the advantages
The rail system for slabs and wooden planks, when properly installed, has the following major advantages:
the accuracy of the laying and
the significantly lower susceptibility to errors
The disadvantages
The disadvantages are, of course, mainly due to the much higher costs.
Aluminum, which has become considerably more expensive in recent months, is a major contributor to this!
Planning is easy – use the 3D configurator!
Planning a rail system is very easy with our configurator.
Try it out!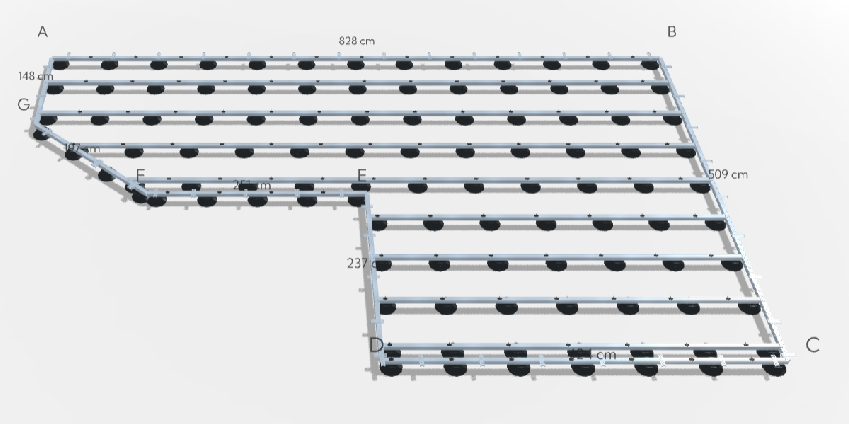 Safe packing
so that nothing is broken
Fast delivery
with climate-friendly vehicles
Professional quality
for highest stress
10 years warranty
on all our stilt bearings