Our new 3D configurator supports you in your planning and offers you the following valuable functions:
Draw the ground plan of your terrace.
Choose from 5 predefined shapes or
draw individual floor plans.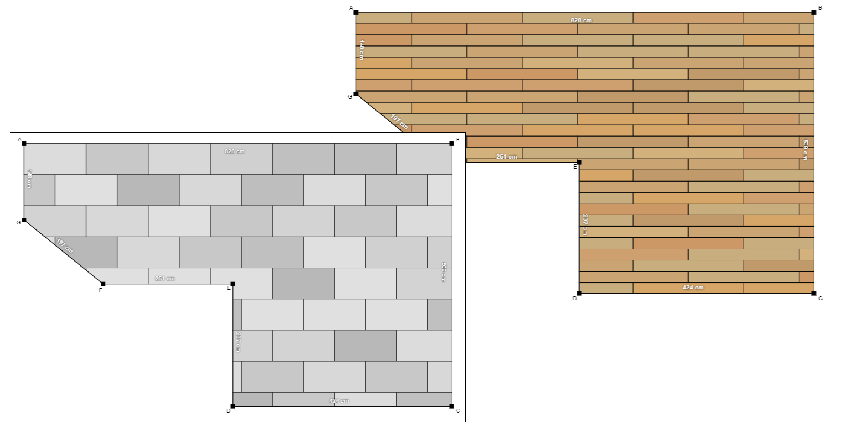 Define terrace decking
Enter the type of your decking and the formats.
Change the surface during the planning and compare the costs!
Change the laying direction or
determine a bandage laying!
Of course, you have the option to move the start and end points of the installation at your discretion!
NEW: Surfaces in surfaces
You want to install a wooden covering within a tiled floor
No problem: draw a new surface in an existing surface!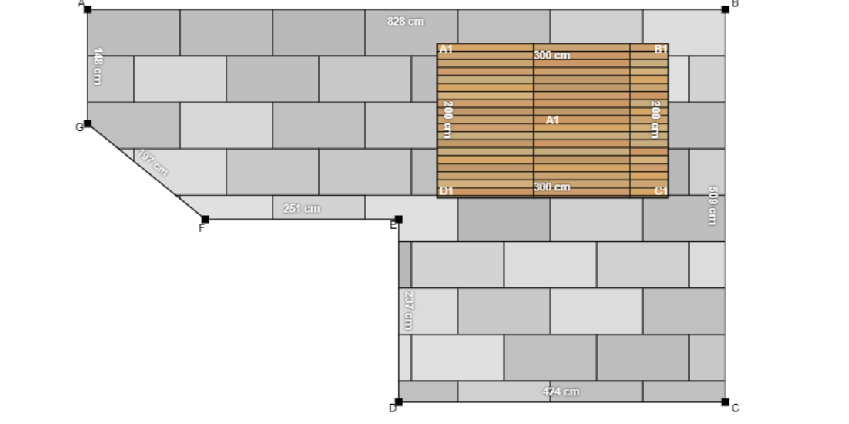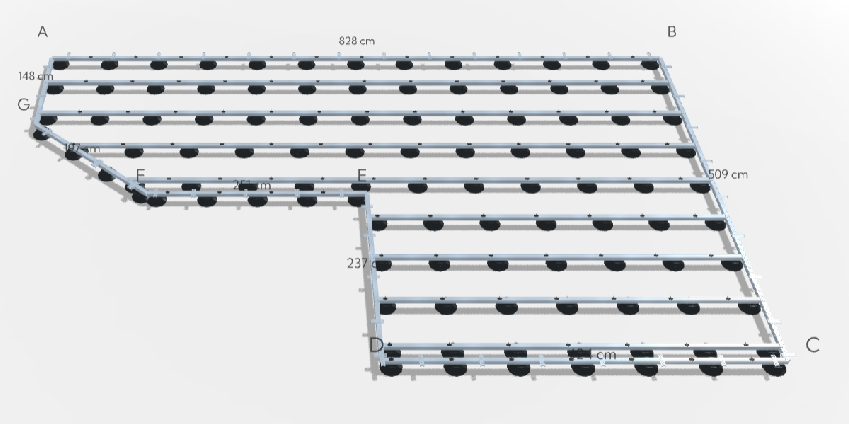 Your substructure – immediately visible!
Have the result of your planning displayed immediately – in 2D or 3D (see left image)
This immediately gives you a realistic representation of your substructure!
And all this within seconds.
Define your heights
For an exact calculation you can enter all construction heights of your terrace yourself.
This not only gives you
– the exact calculation of the number of components but especially also
– Their exact heights
Of course, you can also set individual points!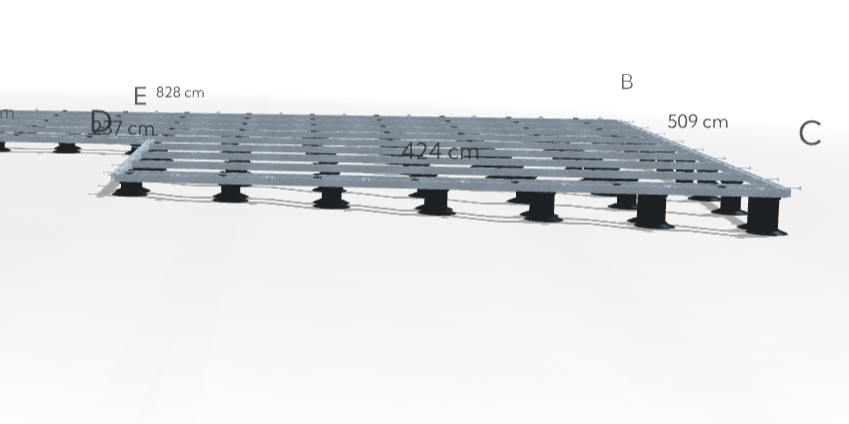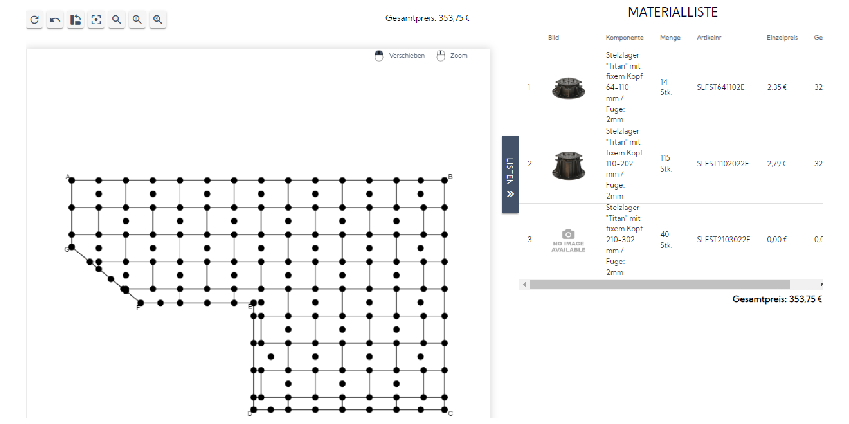 Immediately see the cost
You can immediately view the cost of your substructure in the material list.
Change the laying method and compare the costs of different types of laying!
This will give you a quick overview!
Save and/or download the planning
You can save the planning at any time and call it up again later.
Or you can download the entire plan as a pdf and print it out.
No registration
No registration is required for operation!
This unique configurator is provided free of charge to Ceratrends customers and prospects!